Andre Davis freed after DNA evidence helps clear him | abc7chicago.com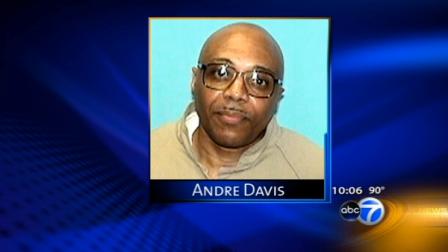 Andre Davis served 32 years in prison for the rape and murder of little 3-year-old Brianna Stickle.
Davis maintained his innocence and with the help of his attorney and the
Center for Wrongful Convictions
, in 2004 he asked that the DNA collected at the 1980 crime scene be tested.
Tests confirmed that the DNA collected from blood and semen taken at the crime scene,
was not Andre Davis's
. Based on this evidence, the Illinois appeals court ordered a new trial this past March. On Friday, July 6, 2012, the State's Attorney dropped the charges against Andre Davis and after 32 years behind bars for a murder he did not commit, Davis was released from the Super Max prison in Tamms later in the day.
DNA was not available in 1980 however, the process is troubling. The request to have the DNA tested was made in 2004. The Illinois Appeals Court ordered the new trial this past March 2012. What was going on in the 8 years between the DNA testing and the courts? So far, 42 wrongful convictions have been over-turned in Illinois due to DNA testing. Of the 42, Davis has served the most time.